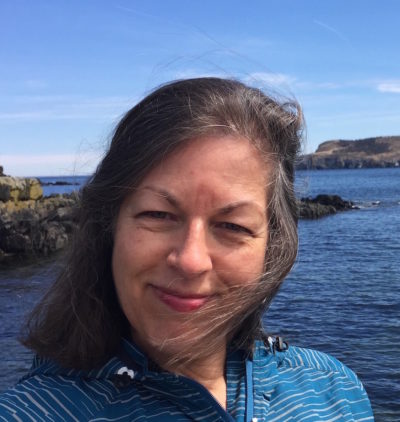 I am drawn to simple, smiling vessels that can be held in the hand and used at home.
My work is influenced by the kitchens and tableware of a rural American upbringing blended with a life journey of living and working in Africa, the Balkans, and Asia during a career in humanitarian development.
I throw and hand-build clay, depending on the day or project at hand. It's fascinating when clay becomes something else altogether through the use of lacy textures, a metallic glaze, or with kiln firing surprises.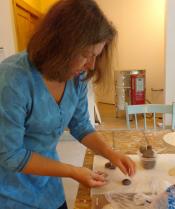 I have a spacious downtown studio at The Hub in St. John's, Newfoundland where I make wares, collaborate with other potters and receive clients who are seeking commissioned work. I treasure time at my smaller home studio in the Northern Catskills of NY for design and a slower pace.  In 2011-2012, I was a ceramist in residence at El Torn in Barcelona. Last year, I spent time on sabbatical in New Mexico, living in an adobe casita and learning at the renowned Santa Fe Clay. In 2017, we celebrate the fifth year of Pottery with Purpose and our growing network of business partners and pottery-loving people who give home to our wares.
As an activist and global village potter, I am keen on a good cause and a worthwhile project, always looking for ways to make a difference in the world through clay.